Since my love for meshing Twilight and computer graphics together has increased over this past month, I've decided to make a little site where I will put up a bunch of Twilight wallpapers that I create so everyone can use them.
They're free
- I can't stress that enough. Just click on them, be sure they're full-sized, save, and decorate those boring computer desktops. Here's a preview of one: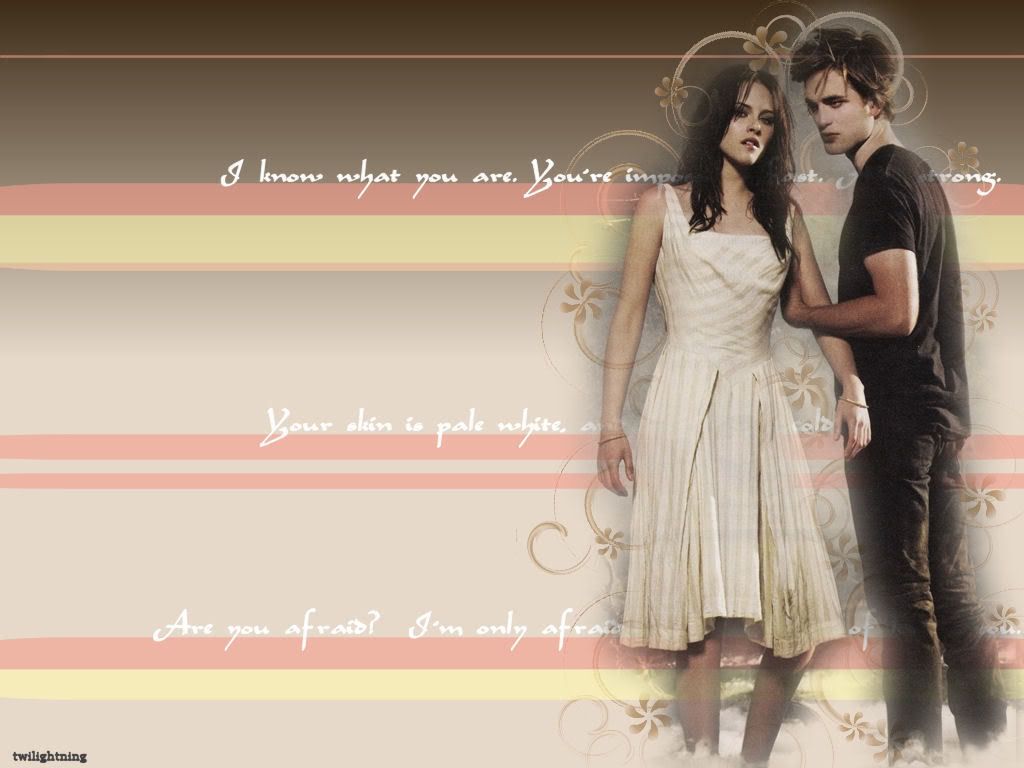 Well I think it's cool. =)
To see the rest, visit http://twilighterwallpaper.blogspot.com.