Robert Pattinson Life
- a wonderfully up-to-date blog on everything about our favorite boy from London that I check all the time - has some sparkling new pictures from (you guessed it) Comic Con. Here were my favorites: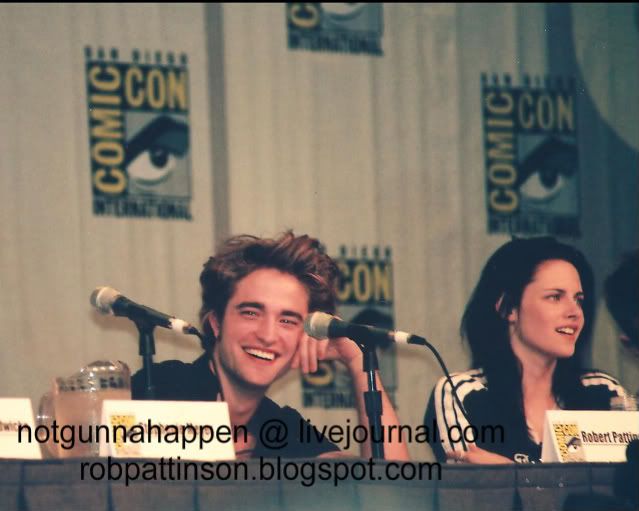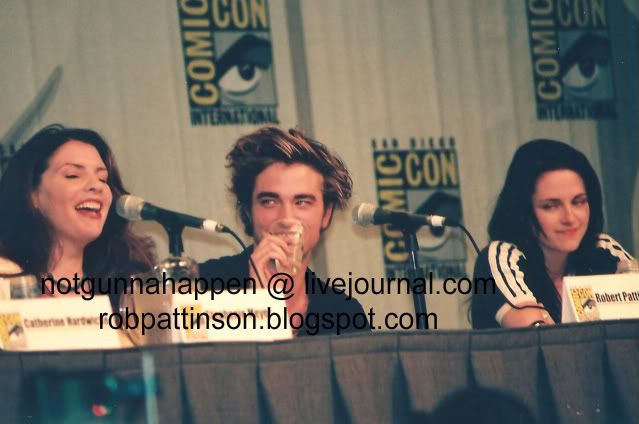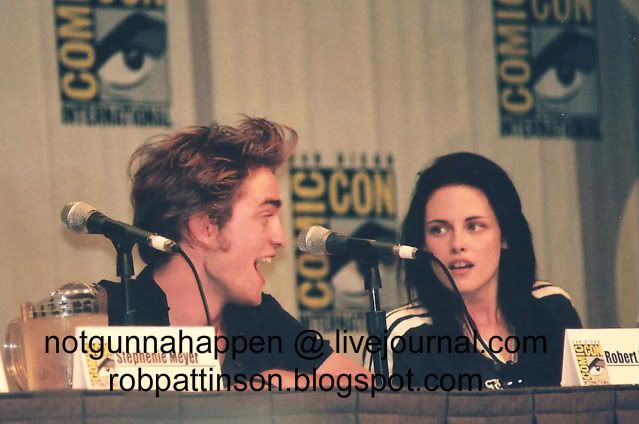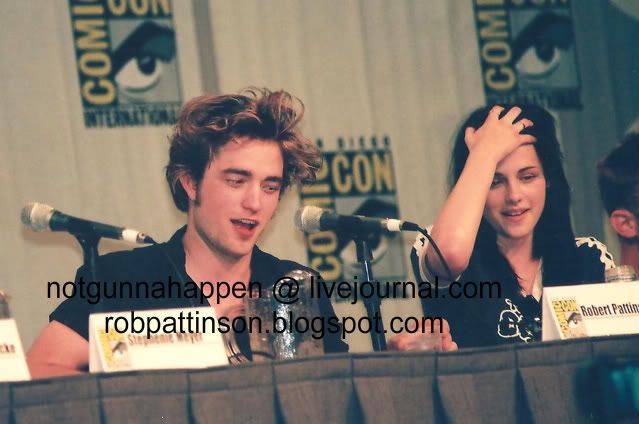 See the rest of 'em and bask in their glory by clicking
here
.
First Picture: "Hah, look at that guy with the funny hair over there."
Second Picture: "What would happen if I spit water on Stephenie Meyer?"
Third Picture: "OH SNAP, NEED SOME ICE FOR THAT BURN?"
Fourth Picture: "Whoa, okay, what is in this water, people?"
(I love making up captions for pictures that the people featured in them would never say in a million years. ;P)
Twilight, New Moon, Eclipse, Breaking Dawn, Midnight Sun, Robert Pattinson, Kristen Stewart, vampire, Edward Cullen, Bella Swan, Twilight Movie, Stephenie Meyer