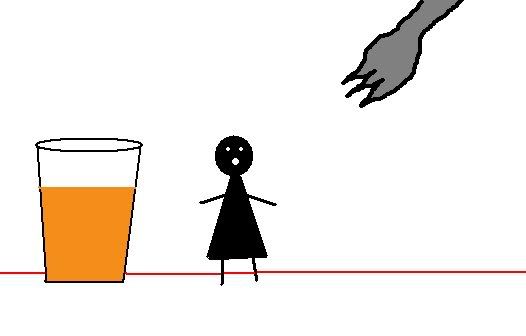 "Breakfast time," he said eventually, casually - to prove, I'm sure, that he remembered all my human frailties.
So I clucthed my throat with both hands and stared at him with wide eyes. Shock crossed his face.
"Kidding!" I snickered. "And you said I couldn't act!"
He frowned in disgust. "That wasn't funny."
"It was very funny and you know it." But I examined his gold eyes carefully, to make sure that I was forgiven. Apparently, I was.
"Shall I rephrase?" he asked. "Breakfast time for the human."
"Oh, okay."
(page 315, Twilight.)
Artwork by me in Paint ♥
Twilight, New Moon, Eclipse, Breaking Dawn, Midnight Sun, Robert Pattinson, Kristen Stewart, vampire, Edward Cullen, Bella Swan, Twilight Movie, Stephenie Meyer, Edward's point of view